The Mother of All Bug Out Bag Lists
If you are a regular reader then you know that we used to own and build the "Ultimate Bug Out Bags" line of professional bug out bags. We were the nation's leading supplier of pre-made bug out bags. We built the best, most bad-ass, bug out bags that money could buy from 2008 through 2017. This is the bug out bag list of our most popular builds.
We sold hundreds of bug out bags in that time period and recorded on two customer returns. So when we decided to put together a bug out bag list we also decided to revive our "Ultimate Bug Out Bags" by making public the exact templates of the professional bug out bags that we used to sell.
So what's the big deal with our bug out bag list templates? Simply put, they have been used to build tons of professional bug out bags and are proven in the field under survival circumstances. The bug out bag list that you find on most websites are usually nothing more than a list of items that you may or may not need, leaving you to sort through an endless array of items.
Our bug out bags were optimized for price and function. Meaning, we aren't simply giving you a wish-list of the most expensive items. Anyone can throw $2000 at a bug out bag and end up with a great product. However, having a template that helps you shell out a lot less money that still yields a badass bug out bag is priceless
In other words, we are giving you a bug out bag list that has done all the work for you, in effect, sharing our secrets. All of the products that we have included have been personally tested, and were chosen because they did the best job for the least amount of money. We spent 10 years and 11 different revision generations later came up with these optimized bug out bags. That's how this bug out bag list is different.
The following bug out bag list into seven corekits.
Packs & Pouches
Rations & Water
Tools & Blades
Lighting
Shelter
First Aid
Survival Kit
The Ultimate Bug Out Bag List Template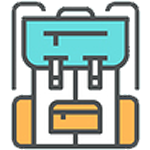 PACKS & POUCHES SECTION
Unlimited bug out bags are professional grade tactical bug out bags that are designed for open-ended missions that allow you to leave society forever. This bug out bag list will only fit in the larger of packs, and to that, it will be mainly stuffed. You will need to wear second sets of clothes in most cases to have spare clothing. The bag pictured above is using the Eberlestock Destroyer pack, which is an amazing pack. If you can afford it, the Eberlestock J79 is recommended as it is the best bug out backpack we have ever seen.
—————————————————-
1 – Condor 3 Day Assault Pack OR
1 – 5.11 COVRT18 Tactical Covert Backpack OR
1 – Eberlestock Destroyer Pack OR (Recommended)
1 – Eberlestock J79 Skycrane II (Recommended)
1 – Tactical Morale Patch USA Flag (Optional)
1 – NC Star Molle Emt Pouch, black
—————————————————-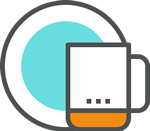 WATER & RATIONS SECTION
Bug Out Bag List – Each LRP bug out bag has 7200 calories ranging from Mountain House food storage to SOS Food Labs ration bars. With an on-board hydration bladder it can carry close to a gallon of water. It can also filter and sterilize up to 100,000 gallons of water while on the move. This build has 1.5 liters of long term water storage packets and have a pack stove and aluminum cup for boiling water.
—————————————————-
1 – Red Rock 2.5L Hydration Bladder
1 – SOS Emergency Water Packets
1 – SOS Food Labs 3600 Calorie Food Bar
6 – Millennium Energy Bars
3 – Mountain House Pro-Paks
1 – Sawyer Products 100,000g Water Filter
1 – Coghlans 50ct Emergency Drinking Water Germicidal Tablets
1 – Rothco 3 Piece 1 Quart Canteen Kit With Cover & Aluminum Cup
1 – Rothco Water Bottle/Survival Kit
—————————————————-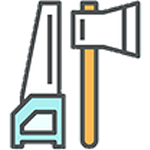 TOOL & BLADES SECTION
Bug Out Bag List – LRP bags are equipped with the massive Schrade Frontier survival knife that has a built in fire striker and sharpening stone. In addition to that, you'll find the SOG Knives entrenching tool that has multiple uses, ranging from preparing a camp site to self defense. For brush management and shelter building we've outfitted the tried and true Schrade full-tang pack axe and Outback 18" machete. These tools give you the ability to bushcraft and carve you way out of any situation that could arrive on your bug out mission.
—————————————————-
1 – SOG SEAL Pup Fixed Blade M37N-CP OR
1 – Schrade SCHF36 Fixed Blade Survival Knife (Recommended)
1 – SOG Entrenching Tool F08-N – Folding Shovel
1 – Schrade SCMACH18 Outback 18″ Machete
1 – Schrade SCAXE10 11.1in Full Tang Hatchet
1 –11-in-1 Stainless Steel Swiss Army Style Pocket Folding Knife
1 – Rescue Cable Wire Survival Chain Saw
—————————————————-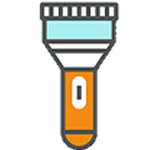 LIGHTING SECTION
Bug Out Bag List – Lighting is extremely important when bugging out. This is why LRP bags have SIX light sources to make sure you're never left in the dark. Upgraded lighting includes both: a Fenix Flashlights 1000 lumen USB rechargeable torch and a 450 lumen USB rechargeable headlamp. Both lights are able to be recharged by the Sunjack foldable solar panel. The solar panel comes with a 10,000 Mh battery with dual USB ports so that it's possible to charge the battery and a light at the same time. To this we add a UST 100 lumen Sprite lantern and a pen light for checking gear at night.
—————————————————-
1 – FENIX UC30 USB Rechargeable 1000 Lumen Flashlight
1 – Fenix HL26R 450 Lumen Rechargeable LED Headlamp
1 – SunJack 10000mAh Battery
1 – SunJack 14W Solar Charger + 10000mAh QC 3.0 Power Bank
1 – UST Spright Collapsible LED Lantern, 100 Lumens
—————————————————-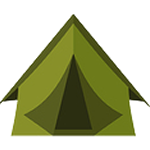 SHELTER & WARMTH SECTION
Bug Out Bag List – Unlimited Ultimate Bug Out Bags have an amazing shelter system designed to keep you alive. Unlimited bags have a full UST rain suit and the standard issue gloves to warm Rothco GI Duty Gloves and a 5 Liter UST dry-bag. For shelter from the elements you have the Snugpak Ionosphere 1P Bivvy Shelter Tent. These tents are SAS approved and used in the Australian and UK special forces. To this, we add a 6'X9' ground tarp, and a Snugpak °19 Basecamp mummy bag. This setup will keep you alive in almost all freezing and rainy climates.
—————————————————-
1 – Coghlan's Sleeping Bag Straps
1 – SnugPak 92850 Ionosphere 1 Person Tent, Olive Green
1 – SnugPak Basecamp OPS Sleeper Extreme Sleeping Bag
1 – UST Adult All-Weather Waterproof PVC Rain Suit, Gray, Large
4 – HotHands Hand Warmers, 10 count
4 – HotHands – Body Warmers
1 – Mylar Thermal Blankets (10 Pack)
1 – Rothco L/W All Purpose Duty Gloves, Olive Drab
1 – UST Safe & Dry Bag, 5-Liter
—————————————————-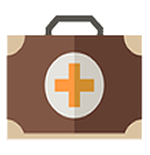 FIRST AID & HYGIENE SECTION
Bug Out Bag List – Unlimited Ultimate Bug Out Bags come with an FA181 Military Trauma kit from Elite First Aid. These are comprehensive first aid kits in a MOLLE pouch that has 30 of the most commonly needed items used in first aid situations. This setup also adds insect control, a deluxe hygiene kit UST MicroFiber Towel, Foot Care Kit, Loperamide, QuikClot Advanced Clotting Sponge, Potassium Iodide and a GI stainless steel surgical kit.
—————————————————-
1- Elite First Aid NEW PLATOON KIT – FA181
1- Pneumatic Plus Benehal Respirator Dust Mask
1-Hygiene Kit for Survival Kits
1 – Coghlan's Packable Camp Toilet Tissue, 2-Rolls
1- Ben's 30% DEET Mosquito, Tick and Insect Repellent
1- Coghlan's Mosquito Head Net
1- Elite First Aid Surgical kit (We had these made for us, no link available)
1- iOSAT Potassium Iodide Tablets, 130 mg (14 Tablets)
1- Adventure Medical Kits Advanced Clotting Sponge 25g
1- Anti-Diarrheal, 72 Caplets
1- FOOT CARE KIT by Coghlan's
1- UST MicroFiber 2.0 Towel, Orange
—————————————————-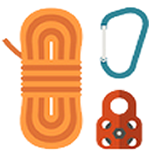 SURVIVAL KIT SECTION
Bug Out Bag List – Unlimited Ultimate Bug Out Bags offer a full array of survival kit items to help you navigate almost any situation in which you may find yourself. You have FIVE different methods for building fires, as well as UST Wetfire fire fuel cubes that can literally build a fire on top of water. Rounding out the kit, you have the Scouter Black Ice Cook Set, a full mess kit, a pack Grill, a metal cased military marching compass, field sewing kit, signal mirror, pop up towels, snare wire, fishing kit, zip ties, duct tape, REAL 7 strand 550 lb. paracord, a pack stove with fuel and much more.
—————————————————-
1 – Rothco Water Bottle/Survival Kit
1 – 6 in 1 Tool:
-compass,
-thermometer,
-flashlight,
-whistle,
-magnifying glass
1 – Snare Wire
1 – Signal mirror
5 – Pop-up towels
1 – Sewing kit
1 – Matches, wind & waterproof
1 – Fishing kit (Fresh Water)
2 – Light Duty Plastic ties
1 – Zip dry-bag
1 – Ferro Rod Striker
1 – Aluminium Cup (On Canteen Above)
1 – Pack Stove & Fuel Tablets
1 – 8" 1000ct Cable Ties
1 – Full Size Bic Regular Lighter
1 – Flat-Packed Coghlan's Handy Duct Tape
1 – Paracord – Commercial Grade 550 lb 7 Strand
1 – Coghlan's Emergency Stove
1 – Coghlan's Magnesium Fire Starter
1 – UST WetFire Tinder, 8-Pack
1 – Coghlan's Camping Sewing Kit
1 – Eaggle Multifunctional Military Compass
1 – Rothco Gi Aluminum Style Mess Kit
1 – Rothco Chow Kit
1 – Coghlan's Pack Grill
1 – Black Ice The Scouter 5 pc Hard Anodized Cook Set
1 – Survival Fishing Kit – Salt Water
1 – Berkley PowerBait Power Eggs Floating Magnum
1 – Mudville Catmaster Floating Trotline-120 Ft.
1 – Snare Trap – Dakotaline SURVIVAL SNARE PACKAGE
1 – Pete Rickard's Trapping 101 Instructional DVD
Bug Out Bag List Odds and Ends and Other Considerations
That wraps up our ultimate bug out bag list. As we mentioned above, we used to sell these as complete kits. For retail and practical reasons, there are some things we could not include in these bags. Below ares some items that you should consider adding to your bug out bag list. Just remember, you may be hoofing this bag 20 miles, pack accordingly.
MRE's (Heavy)
Fish Antibotics – There are different types (we'll post an article on this later)
Packets of sugar, Light and provides energy.
Vitamins (The chewable type works best)
Dry Rice & Beans (make sure you have a pot of some sort)
Tea Bags (lighter than coffee)
Edible plants guide for your area. <<< YES THIS!!!
Extra Cash (Small bills) , Coins, Gold.
Fish Nets (multiple uses besides catching fish)
Tie wire (so many uses)
Army Field Manuals, Pocket Survival guide, if you're inexperienced.
Am/Fm Radio (don't go overboard here, a cheap hand crank version will do)
Important phone numbers Written Down.
Passport and copies of other important personal information.
Spare shoes/boots and extra laces
Cotton, Used to silienge clanking gear and as fire tinder. (I fill my bag with this stuff)
Zip lock bags, Keeping stuff organized and dry is paramount
Map of your area <<< YES THIS!!!
Binoculars (see things before they see you)
Magnifying glass, spare glasses (redundancy for fire starting)
Super glue, light and can extend the life of your equipment,
Salt & pepper, why not?
Bandanas, (Sooo many uses)
Waterproof Pouches / zip bags
Foam Ground Mat
Ibuprofen (If you take it often, you'll need this)
Benadryl (allergies get worse in the woods)
Bar of soap
Dental floss / tooth picks
Extra socks, kept in zip lock bags <<< YES THIS!!!
Underwear, Ditto.
Personal protection, besides bug out problems, hungry things lurk in the woods.
GPS (make sure you have a compass as a back up)
Respirator or gas mask (takes a lot of room, use your best judgement)
Frying pan (very heavy and not practical, but extremely nice to have)
Lightweight Hammock
Gold-bond powder (for chafing and foot care)
Sun block ( life saver if needed)
Signaling mirror (great for non-zombie apocalypse)
Glow sticks (in case of disco, we aren't fans of these)
Spare battery for your electronics <<< YES THIS!!!
Solar powered w/rechargeable battery
Aluminum foil, millions of uses.
Towel, chamois cloth.
Clothes pins, Rubber bands
Signal flares