Quick and Cheap DIY Prepping Project
At Survivalist 101, we are always on the lookout for unique and practical handmade gear that can be made from simple items or recycled materials. One of our readers, Steve Lupton, shared this DIY prepping project for making a coffee pot using soup cans and wire. Whether you want to have this on hand for bugging in or stashed in your bug-out-bag, it's a quick and cheap diy prepping project.
Homemade Coffee Pot from Soup Can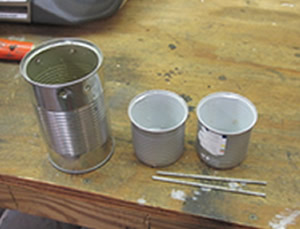 1) Take a clean 12 oz soup can and drill 2 holes about a 1/4′ from the top (1 hole on opposite sides).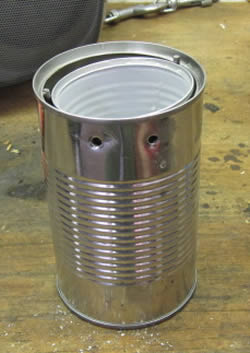 2) Cut 1 piece of welding rod about 6″ long and slide through the holes. Alternately, you can thread thick wire through the holes.(This makes the pot)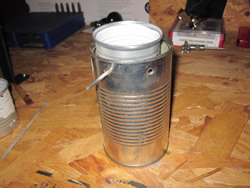 3) Next, take a Vienna sausage can ( or comparable sized can) and drill 2 holes about a 1/4′ from the top (1 hole on opposite sides) Using a small bit, drill holes in the bottom in a spiral or circular pattern. (This holds the coffee).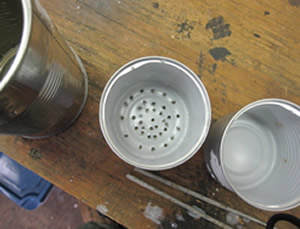 4) Set the small can inside the larger one, align the holes, and thread the rod through them.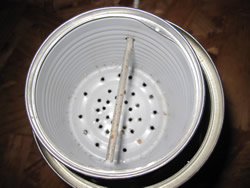 5) Fill the pot portion with water about 1/4 way up and get the water boiling over your fire. Set the sausage can with coffee in it and pour more water from your canteen or water bladder and let boil. Hot coffee!
---
In this video we will show how to make and use our favorite soup can as a camp stove.