Water on the Homestead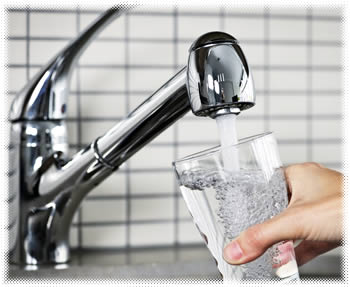 Land is very important for a new homestead, but so is water. You are going to need sources of water for your own family (drinking, bathing, etc.) and also to keep your garden growing and for any livestock animals. This is definitely not a minor detail to be neglected.
City Water
If you are doing a mini-homestead in the city, then you are probably on city water. This is the one of the most reliable sources of water, but it'™s not perfect. City water usually has chlorine and possibly fluoride in it, which may not appeal to the eco- or health-conscious homesteader. Not to mention that you will be paying for all the water you use, and that can add up if you are keeping a large garden happy on top of your regular household water use.
Well Water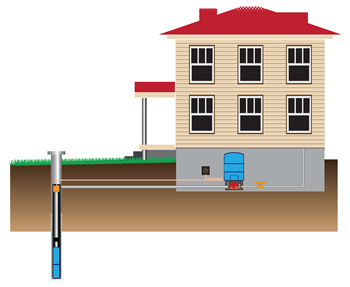 This is more likely going to be your water source if you are living in any kind of rural area. Well water is free but you do have to maintain the pump and filters. A bonus is that it will be free from chemical treatment, but you then run the risk of the supply dying out if you have a dry spell. Your well may be either dug or drilled, depending on where your local water table is. A large homestead may have more than one well to maximize your water supply and to hedge your bets against running dry.
Rainwater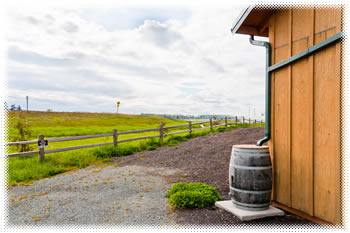 Collecting rainwater is an excellent way of supplementing your homestead water supply, and it can add to your store of free sources of water if you are otherwise paying for it. All you need is some gutters and barrels for a simple rainwater collection system, and you can save hundreds of gallons every time it rains. And it's very pure water too, at least in terms of any chemical contaminants, but insects and leaves are another story.
To gather the most water this way, you can use hoses to connect barrels in a series to create a really huge water store-house that is fed from a single gutter downspout. It's a good idea to put screened lids over your barrels though to keep out mosquitoes and their pesky larvae. Rainwater can be used for just about anything on the homestead though you need to boil it if you're going to use it as a regular source of drinking water. Adding a filter or filtration devices will ensure that you can use the collected water for not only your garden, but household use as well.
Purifying and Storing
Beyond the typical sources of water that go along with a homestead, you will also want to know about purifying water and having some of it on hand for emergencies. Don't assume that your well is going to last forever in a bad situation and you may not even be able to use it if the power goes out (have a hand pump ready!).
You can boil water for about 4 minutes to purify it for drinking, and if fuel is at a premium, use bleach. You'll need 2 drops of unscented bleach for each quart of unclean water. If the water is visibly dirty, you can double that. Let it sit for about half an hour before drinking. More information at http://watersoftenerguide.com
If you know you can find sources of water in an emergency (rainwater, other bodies of water), then you really just need to have a water filter or other purification system on hand to make it drinkable. If you may not have an emergency source of water at all, then start collecting water. Storing water in bottles and large tanks designed for water storage are your best option, just be sure to follow rotation and storage guidelines for safety.
Continue Tutorial Below
---